We will be @ Jackalope Art Fair in Pasadena on April 30th & May 1st!!!!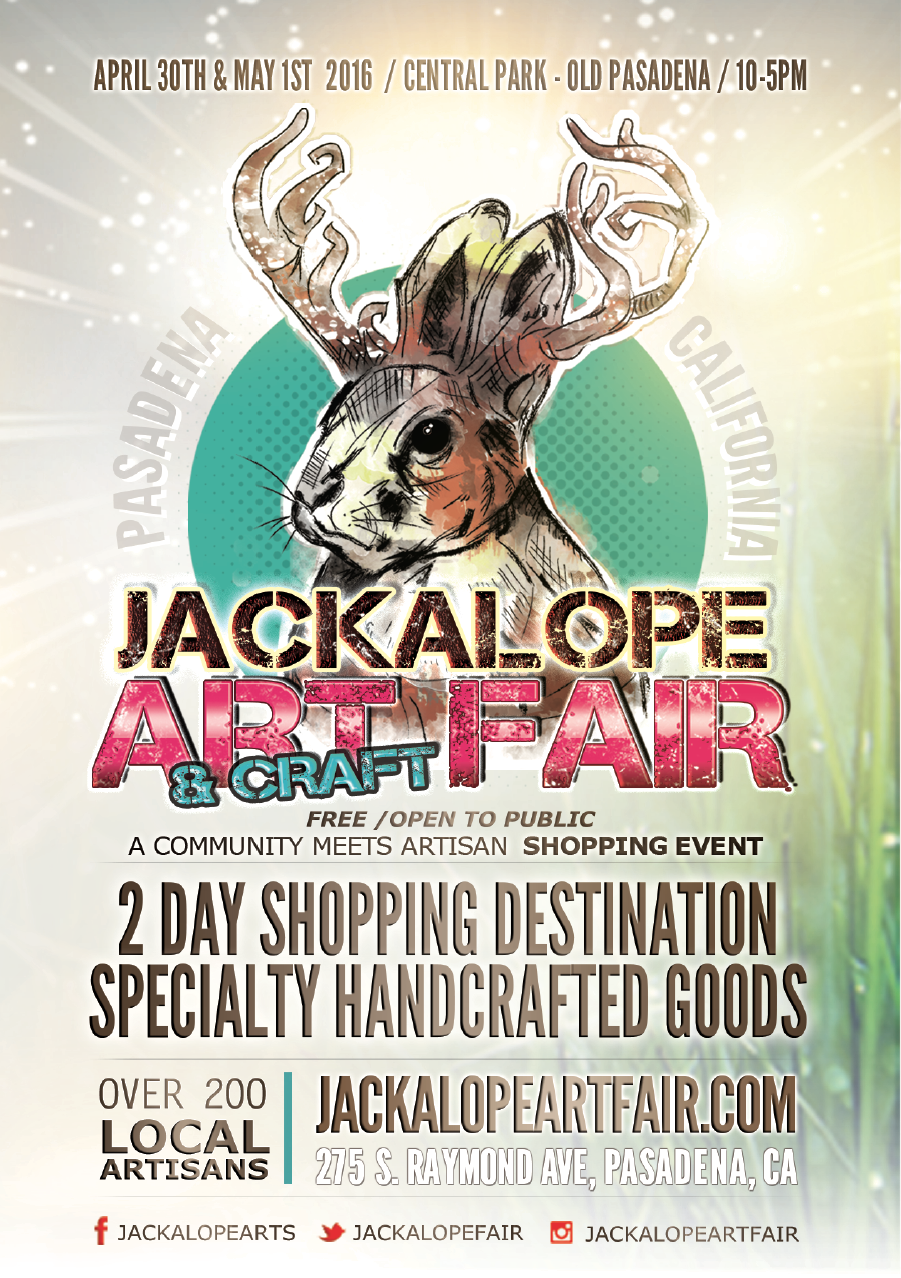 Jackalope Art and Craft Fair:
A weekend shopping destination at Central Park in the heart of Old Pasadena, featuring over 200 local, curated and hand-selected artisans, crafters, and DIY enthusiasts. Shoppers can expect to find trendsetting indie goods including original fashion and jewelry design, ceramics and paper goods, innovative home decor and housewares, art and photography, plus much more.

Date:
April 30th & May 1st, 2016 - 10:00am to 5:00pm

Location:
Central Park, Old Pasadena
275 S Raymond Ave, Pasadena CA 91105
This location is open to all ages and is handicap friendly

Details:
The Jackalope Art & Craft Fair is FREE to attend, open to the public, and pet friendly.

Full list of participating artisans will be available in early 2016.

Workshops:
In addition to the 200+ vendors, a series of free to the community workshops will take place throughout the weekend at the fair.

Eats:
There's so much to taste at Jackalope Art & Craft Fair, but if you're making a day of it - check out the Old Town Area. Downtown Pasadena is home to hundreds of diverse restaurants, from quick bites on the go, to charming outdoor cafés, and even award-winning fine dining. There's something for everyone.