We will be @ Renegade Craft Fair on Dec. 12th & 13th!!!!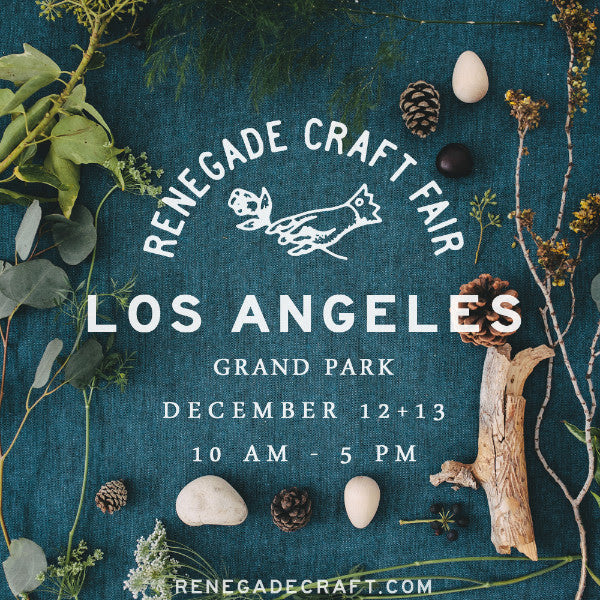 ATTENDEE INFO

The Renegade Craft Fair is free to attend. Hours are 10 a.m. to 5 p.m. The Fair will be held outdoors at Grand Park (200 N Spring St.), off of Broadway and across from the steps of City Hall. Your leashed pets are allowed to join in on the fun! You can view a map of the area here, and get directions here.

Visitors are encouraged to walk, bike, or take public transportation to the Fair. Uber is sponsoring rides for Renegade's Holiday Fairs! New users can get up to $20 off their first Uber rides using the code RCF2015. To sign up, download the app or head to uber.com/go/RCF2015.